Watercolor Avocado- Durable Vinyl Sticker - Watercolor Illustration
00013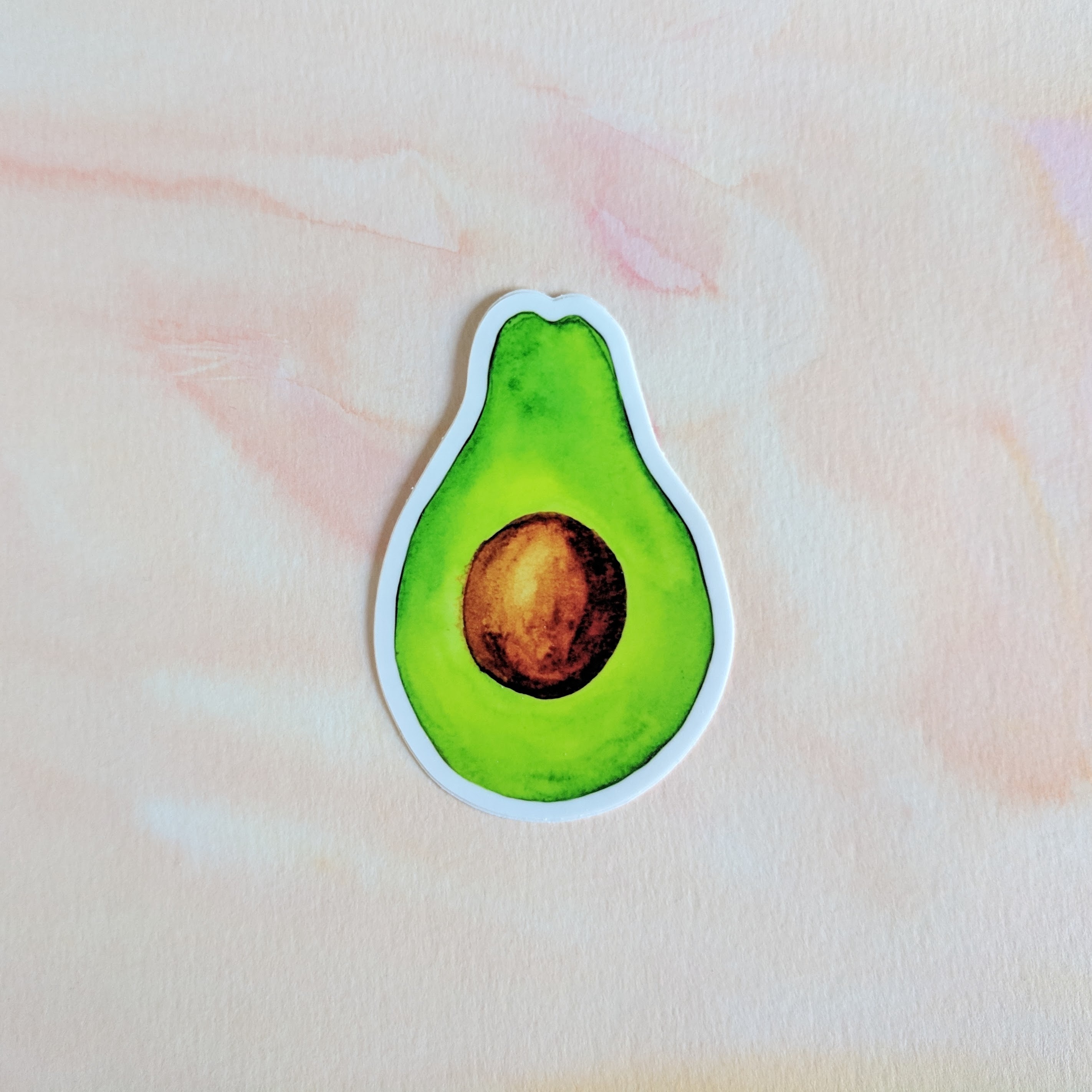 Avo good day with this fun avocado watercolor sticker made out of durable vinyl.
Use this watercolor sticker is great for food lovers, foodies or dessert lovers. Show off your love for all things summer with this fun sticker.
Size about 3" in length.

This sticker is great for:
bujo (bullet journals)
sketchbook covers
water bottles
laptops
These stickers are also dishwasher safe and will not damage upon washing.