Your Guests Want a Memorable Experience,
Not Another Event
Volta's workshop approach is to encourage everyone to discover their inner artist by teaching guests easy and creative techniques for self expression.
The result is a supportive experience that goes beyond the workshop – it's an invitation to a creative and happy life, by following easy tips.
---
---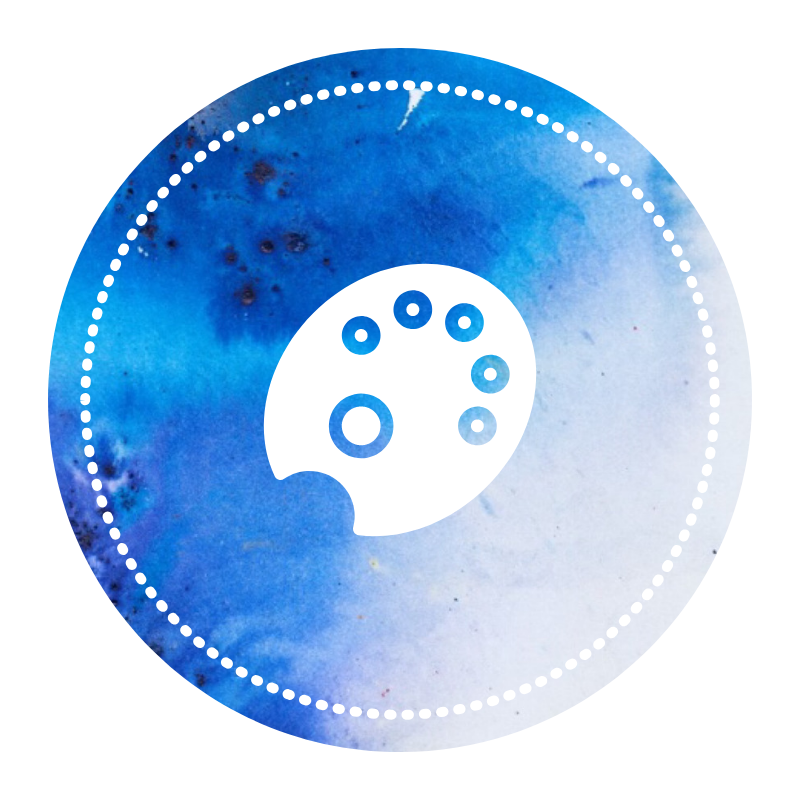 Why Watercolors
Watercolor painting is an easy and relaxing medium fit for any skill level, whether a newbie or full-fledged artist of any age can enjoy it
Watercolors are a relaxing & meditative medium
Watercolor are low maintenance, easy to clean up/pack-up, and perfect to jumpstart a creative habit
Watercolor painting is a memorable activity to unwind after a long or hectic day at work
The Creative Experience
A private creative experience for your guests
Beginner friendly instructions that foster creative thinking
Introduction to the Tools, Techniques, Styles, Exercises
This private workshop fosters creative thinking, encourages self-expression in a fun creative-play setting, and a great community-building experience for the participants
What's Included
Watercolor supplies (paper, brush and watercolor kit)
Step-by-step watercolor demonstration
Detailed take-home instructions to help continue skill building
BONUS!Complimentary goodie bag filled with items to inspire creativity beyond this experience.
---
Watercolor Workshops Are Great For:

team building
corporate wellness events
residential events
birthday parties
wedding showers
---
Sample Workshop Themes
Past Workshops

A Glimpse Inside My Workshops
---
What People Are Saying
I was skeptical that I could make anything look good with watercolors but Volta proved me wrong. The goodie bag inspired me to continue it outside the classroom.

Maria C. @diaryofcuriosity
I consider myself a very beginner artist. I enjoy the idea of art and I own some supplies, but when it comes to actually knowing where to start, I felt stumped, and frankly overwhelmed and inadequate.

Taking Volta's class completely changed my artistic life-not just in skill level, but in comfort. She gave me the confidence I needed to begin. She was so patient and kind, and I never felt emarassed to ask questions or raise my hand for a little more help. Now I feel like I know the basics and enjoy relaxing with some watercolor in the evenings.
If you are someone who would like to learn but feels they don't even know where to begin, Volta is the right person for you. She is patient and exceedingly kind – exactly what you want in a teacher. I can't wait until her next class!

Tania G. @runtoradiance
I didn't know I needed this creative release. So glad I attended this watercolor workshop.

Ger R. @thedesignergene
Wow, I always thought that watercolors were difficult, but Volta's instructions made it super easy and I had such a blast!

Morgan B. @morganhbird
Pricing
Pricing depends on the number of participants and duration of the workshop.
Interested in a quote? Fill out the form below!