Happy Color Snack Sunday, friends!
Welcome to the second sketchbook tour of my Summer Sketchbook Tour series + tips on how to fill one up.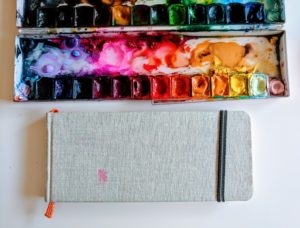 In this series you'll see some put together illustrations, but you'll also see some ugly ones, and even one page that straight up says "This Sucks" (what can I say, your girl was having one of those days).
Watch the video below to see the tour and read on for some tips on how to fill up a landscape sketchbook.
(some of these posts may contain affiliate links, which are at no extra charge to you, but help me keep running this blog)
Landscape Sketchbook Tour
Tips on How To Fill Up a Landscape Sketchbook
1. Landscape & Cityscape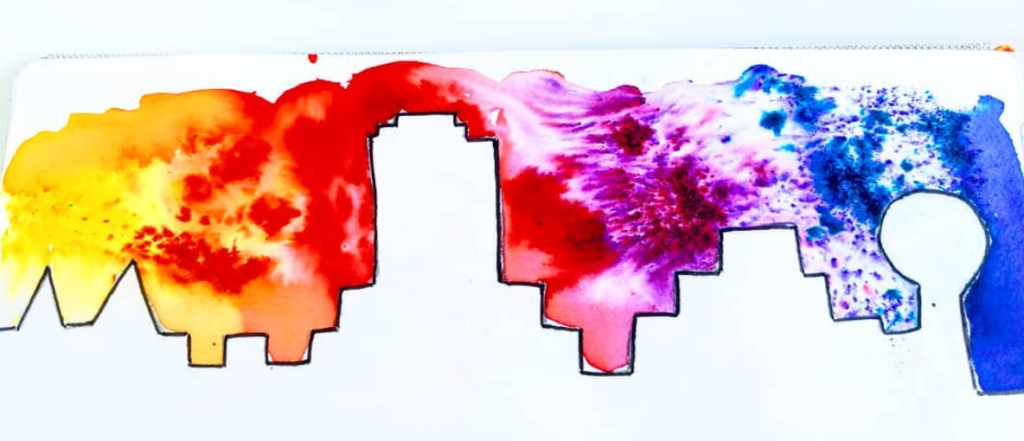 Pretty obvious, but another fun type of landscape you can do is a cityscape! Traditional landscapes can be kind of boring (for me at least), but taking a fun approach can inject your sketchbook with some unexpected joy. I played around with the Dallas cityscape in this landscape sketchbook.
2. Lettering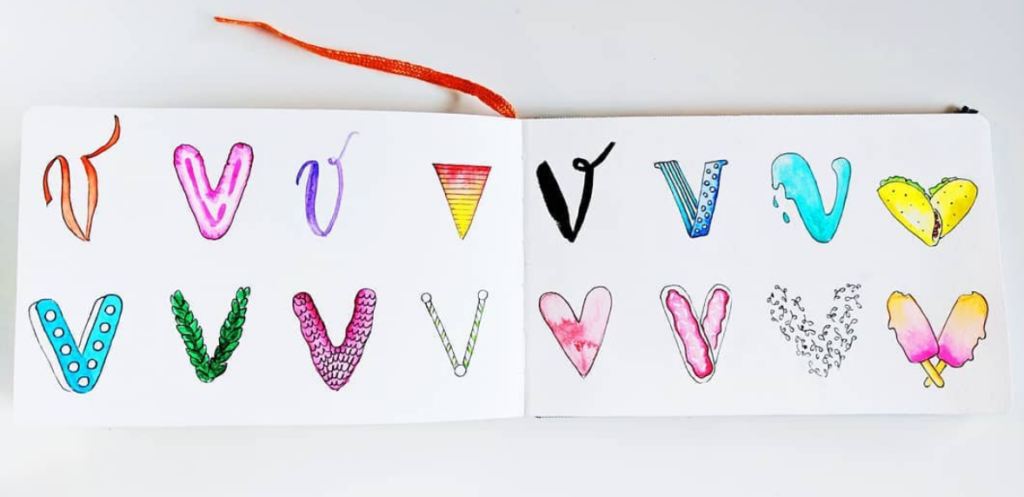 The landscape sketchbook format actually lends itself really well to doing fun lettering pieces. You can experiment with different pens or watercolors. I loved playing with my brusho powders for some of the lettering pieces you'll see in the sketchbook tour.
3. Repetitive pattern
This type of format is also really fun to do a repetitive pattern. Actually all of the fun rainbow pattern snacks from my latest Skillshare Class were done in one of these landscape sketchbooks. It's really fun and great practice to do the same item in different rainbow colors.
4. Various experiments
Ultimately, a sketchbook is a place for experimentation. Trying out a fun and expected format like this one can help spark some new unexpected and creative ideas. Having a certain restriction to size or materials always proves to help us in our creative journey.
Let me know if you end up giving this sketchbook a try!
Stay Creative,
xoxo
Volta
---
---

---