Happy Color Snack Sunday, friends!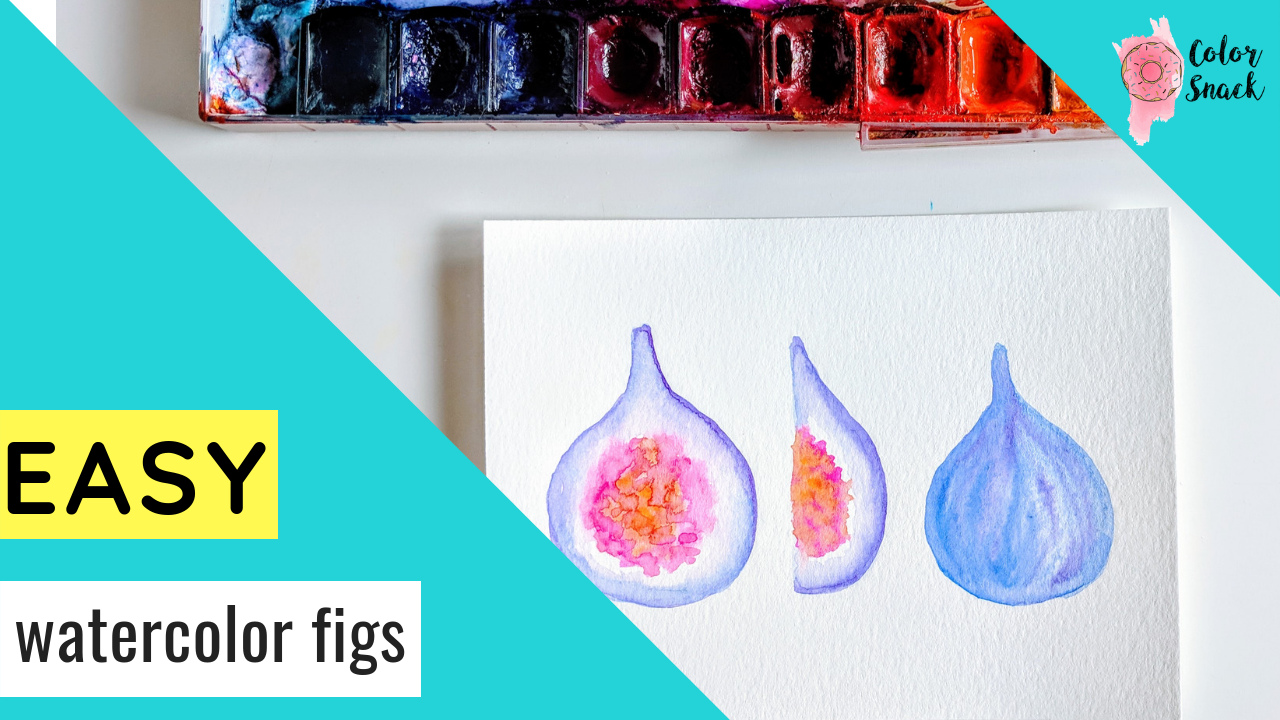 Since fall is officially upon us, I wanted to celebrate the somewhat cooler temperatures in Dallas with a few sketches of figs! Did you know that they are totally in season right now(in some parts of the US). These figs are super easy and fun to sketch in your sketchbook. You can even make a little pattern to decorate a whole page or turn it into a postcard and mail it to your bestie! Figgin' awesome!
Happy Sketching!
(some of these posts may contain affiliate links, which are at no extra charge to you, but help me keep running this blog)
Easy Watercolor Figs – Quick Instructional Video
Watercolor Supplies:
watercolors
Canson Watercolor paper
Water brush
Paper towel/towel
Your creativity
How to Paint Watercolor Figs
1. Start with a tear drop shape. This will be the first shape of the fig. Fill it in with watercolor.
2. Add little tiny lines as the veins of the watercolor fig.
3. Start the second shape by sketching half of a tear-drop shape. Wet the paper inside by dabbing the inside of the shape with a clean and wet brush. These will form the seeds of the watercolor figs. Grab your pink watercolor and lay that down onto the previously wet area.
4. After adding in pink dots, add in some orange or yellow. The watercolors will bleed into each other a bit, for a fun and whimsical look of the fig's seeds. With a clean and wet brush, you can also soften the edges of your sketch by doing circular motions with your hand.
5. Sketch the third fig in a similar way as the previous half-shaped fig.
I hope you give this a try, and if you do, share it & tag me @colorsnack so I can admire your work!
---