Happy Color Snack Sunday, friends!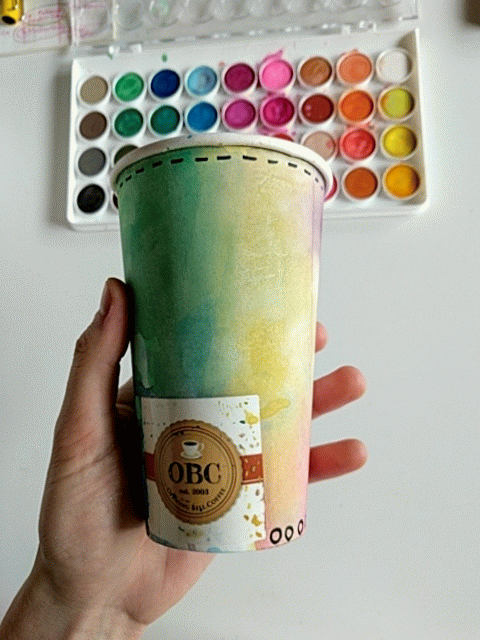 Today's tutorial is SO FUN and easy your cat can do it!
I got inspired again to paint with this cheap watercolor set from Michaels (because COLORS) and came up with this abstract and colorful design on a coffee cup.
I bet you didn't think that your local coffee shop cup could be upcycled and turned into a gorgeous pencil cup holder! Just make sure the cup doesn't have a glossy coating, otherwise it should be able to take on watercolors nicely.
Watch the video below for the full tutorial + a quick tour of my other coffee cup art I've done in the past.
Happy Sketching!
(some of these posts may contain affiliate links, which are at no extra charge to you, but help me keep running this blog)
Easy Watercolor Art on a Coffee Cup- Quick Instructional Video
Watercolor Supplies:
cheap watercolor set from Michaels
paper coffee cup from your fave local coffee shop
Water brush
Paper towel/towel
Your creativity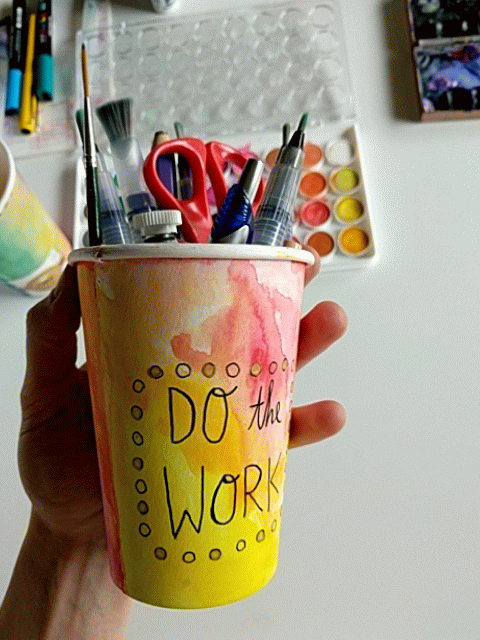 For a while I kept seeing all kinds of coffee cup art popping up. Check out this hashtag alone for all the fun and creative ways people have been doodling on their coffee cups. One fine caffeinated  day I decided instead of recycling my cup, to upsycle it! To my great surprise I learned that these cups handle watercolors nicely and the possibilities of fun ways of decorating them became endless.
Hence why I wanted to share this tutorial with you.
I hope you give this a try, and if you do, share it & tag me @colorsnack so I can admire your work!
---