Happy Color Snack Sunday, friends!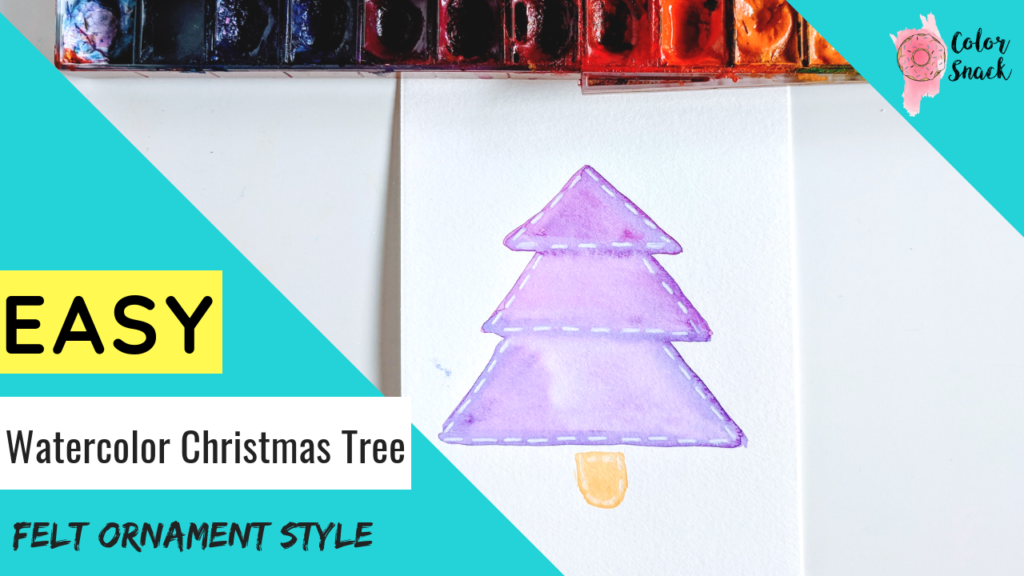 We're continuing on with our mini series of Watercolor Christmas trees. These are sample video lessons from my newest Skillshare class called "Watercolor Holidays: 24 Ways to Sketch a Christmas Tree".
Earlier this week, I had published the second part to the class and you can find it here.
The second part is great for intermediate students, as it has a little more detailed watercolor sketches.
The felt ornament style tree is super fun to sketch. It's a fun take on a traditional tree and I challenge you to try it with different colors or shapes! I use mostly watercolor paints here (specifically I used Daniel Smith Wisteria Watercolor) and am adding little details with a Posca marker at the end.
Watch the video below with full instructions on how to sketch this watercolor Christmas tree.
Have an art day & happy sketching!
(some of these posts may contain affiliate links, which are at no extra charge to you, but help me keep running this blog)
Easy Watercolor Christmas Tree – Felt Ornament Style – Quick Instructional Video
Watercolor Supplies:
watercolors
Canson Watercolor paper
Water brush
Paper towel/towel
Your creativity
I hope you give this a try, and if you do, share it & tag me @colorsnack on Instagram so I can admire your work!
---